Appraisal & Land Use Dynamics, Inc.
---
Real Estate Appraisal · Feasibility & Market Studies · Forensic Appraisal Reviews
Expert Witness & Litigation Support · Fractional Interests · Right-of-way · Eminent Domain
---
Residential, Commercial, Industrial, Office, Multi-family, Vacant Land, Subdivision, Special Use Properties
Appraisal Review Services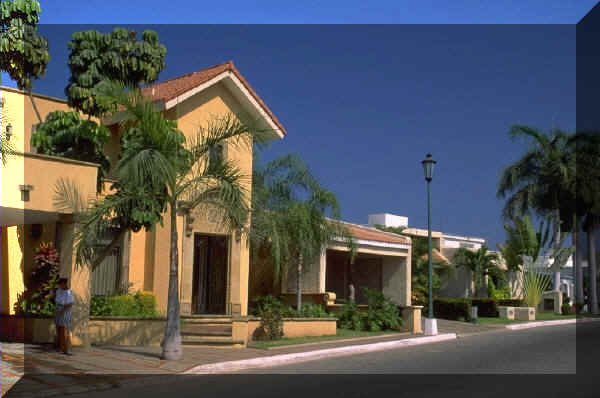 ---
Our clients from both the private and public sector rely upon our professional expertise in the preparation of Technical Appraisal Review (TAR) reports and Forensic Appraisal Review (FAR) reports for a rather wide range of applications that may include: 1) asset/risk management; 2) collateral valuation review; 3) repurchase potential for non-performing loans; 4) underwriting; 5) internal audits; 6) regulatory and standards compliance, 7) litigation support, etc. As such, our TAR/FAR reports are carefully prepared by an experienced and seasoned review appraiser and meet the guidelines and reporting provisions of Standard Rule 3 of the Uniform Standards of Professional Appraisal Practice (USPAP) as promulgated by the Appraisal Standards Board of the Appraisal Foundation.
In essence the TAR/FAR reports test the accuracy, credibility, compliance and reliability of the opinion of value stated in the original appraisal (OA) report relative to its intended use and scope of work. Issues pertaining to compliance with USPAP and other controlling standards, client guidelines and state statutory and federal regulatory requirements are also addressed. The analysis and final opinion expressed within a TAR/FAR report much be well written and documented in order to withstand the potential scrutiny of bank examiners, federal and state regulators, opposing counsel and even court inquiries.
The following is a brief summary of typical "form-type" or complex "narrative format" TAR/FAR reports that we provide our clients:
Single-family Residential

Planned Unit Developments and Condominiums

2-4 Family Residential Units

Multi-family Apartment Complexes

General Commercial and Retail

Service Commercial and Showroom

General, Medical and Professional Office

Industrial, Research & Development, Manufacturing

Warehouse, Distribution, Self-storage

Land, Subdivisions, Tracts

Special Use Properties, Hotels, Resorts, Golf Courses

Fractional Interests, Estates, Charitable Gifting, Right-of-way, Litigation Support
---
Investigations and disciplinary actions relative to fraud, misconduct or incompetence by any real estate appraiser is a serious issue that can adversely affect the people and institutions that the appraisal profession is entrusted to serve. These matters, along with formal complaints, are handled by state licensing boards, professional appraisal associations and even the attorney general if criminal activity is suspected.
---
TIERRA WEST
Appraisal & Land Use Dynamics, Inc.
D. Brian Shumway, Pres-CEO
Certified General Real Estate Appraiser
133 N. Buena Vista St., Suite #4, Hemet, CA 92543
Inland Empire: (951) 929-2345 / Desert & Beach: (760) 322-9322
Fax: (951) 658-9593
Questions?
bshumway@tierrawest.com

TIERRA WEST Appraisal & Land Use Dynamics, Inc.
---
Revised: March 02, 2010 by DBS