Appraisal & Land Use Dynamics, Inc.
---
Real Estate Appraisal · Feasibility & Market Studies · Forensic Appraisal Reviews
Expert Witness & Litigation Support · Fractional Interests · Right-of-way · Eminent Domain
---
Residential, Commercial, Industrial, Office, Multi-family, Vacant Land, Subdivision, Special Use Properties
Curriculum Vitae
Professional Background & Experience
D. Brian Shumway, Pres-CEO
Certified General Real Estate Appraiser
---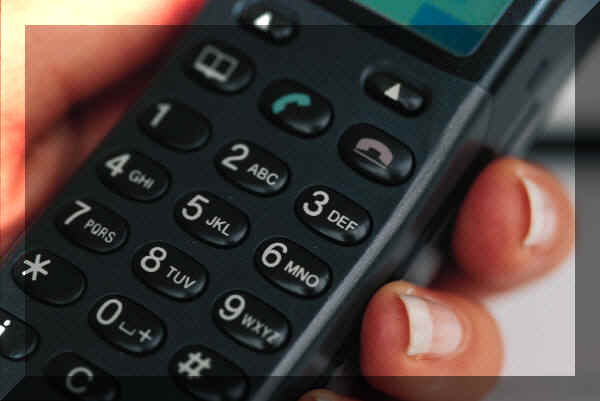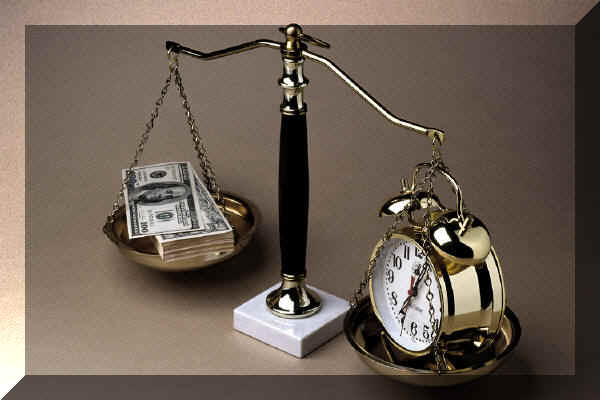 ---
EDUCATION & TRAINING
Hemet High School – Graduated W/Honors
University of California, San Diego (UCSD) - Undergraduate Studies
Brigham Young University (BYU), Bachelor's Degree (BA) - Industrial Design
Post Graduate Education (Specialized Exam/Testing Courses):
Appraisal Institute (AI):
Real Estate Appraisal Principles (1A-1)
Appraisal and Valuation Procedures (1A-2)
Standards of Professional Practice (2-3)
Standards of Professional Appraisal Practice (Part A/B, A & B)
Standards of Professional Appraisal Practice (Course 430 – Part C)
Capitalization Theory & Techniques (1B-A)
Capitalization Theory & Techniques (1B-B)
Case Studies in Real Estate Valuation (2-1)
Valuation Analysis and Report Writing (2-2)
International Right-of-way Association (IRWA):
The Appraisal of Partial Acquisitions (401)
Skills of Expert Testimony
Easement Valuation (Course 403)
Mt. San Jacinto Community College
:
Property Management
Arrest and Firearms (PC 932)
University of California, Riverside (UCR):
Survey of Land Development Procedures
Economic Development Management
Geographic Information Systems
Retail Site Analysis Using Geographic Information Systems
Continuing Education & Professional Seminars:
Litigation & Fractional Interests (AI)
Interpretation of Engineering Drawings (AI)
Easement Valuation (AI)
Shopping Center Analysis (AI)
GIS & LIS Applications (ACSM/ASPRS/AAG/URISA)*
Subdivision Analysis (AI)
Persuasive Style in Narrative Appraisal Reports (AI)
Discounted Cash Flow (DCF) Analysis in the Home Building Industry (AI)
Valuation & Right-of-way Conference (IRWA - Also Guest Speaker "97")
OREA and Valuations (AI)
Summary, Restricted and Evaluation Appraisal Reports (AI)
California OREA Licensing Law & FIRREA (AI)
Shopping Center & Retail Trends (AI)
Automated Valuation Models (AI)
Southern California Market Trends (AI - Also Guest Speaker)
The Internet & Useful Web Sites for Appraisers (AI - Also Guest Speaker)
Hazardous Materials Identification (Riverside County Fire & CA Dept. of Forestry)
Multi-species Habitat Corridor Impacts on Market Value (AI)
Inland Empire Market Trends (AI)
* American Congress of Surveying & Mapping, American Society for Photogrammetry & Remote Sensing, Assoc. of American Geographers, Urban & Regional Information Systems Assoc. GIS/LIS refers to Geographic/Land Information Systems
---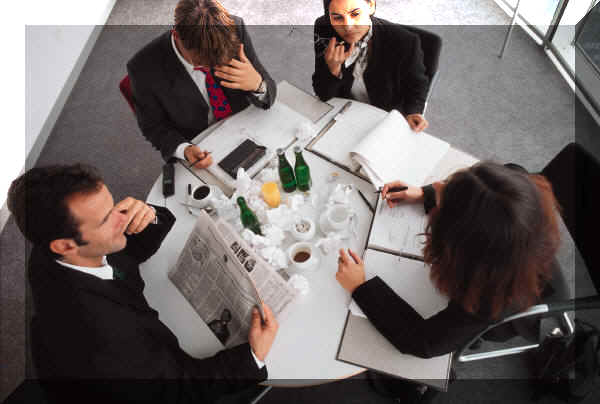 LICENSES, MEMBERSHIPS & AFFILIATIONS
Appraisal Institute: Associate Member (MAI Candidate #M84-0619)
International Right-of-Way Association: Member (#5740912)
American Society of Farm Managers and Rural Appraisers: Associate Member
American College of Forensic Examiners Institute: Member
State of California: Certified General Real Estate Appraiser (CA #AG006343)
State of California: Licensed Real Estate Sales Person
(CA #01192406)
State of California: Licensed Contractor (C-27 License - Currently Inactive)
Mt. San Jacinto Community College: Associate Faculty - Real Estate Appraisal
City of Hemet: Economic Development Commissioner
City of Hemet: Park Commissioner
Riverside County: Mid County Mental Health Board
Riverside County: Regional Economic Development Commissioner
Valley Economic Development Corporation: Past Chairman, Vice Chairman, Board of Directors & Member
Other Affiliations & Activities:
Urban Land Institute
American Planning Association
Southern California Chapter of the Appraisal Institute - Past Research Committee Chairman
---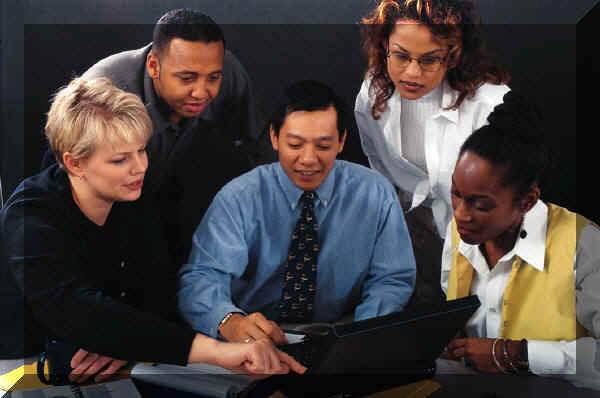 PROFESSIONAL BACKGROUND & ACTIVITY
January 1992 to Present: President and founder of TIERRA WEST Appraisal & Land Use Dynamics, Inc. of Hemet, California. Duties include real estate appraisal and consulting services for most all types of real property to both the private and public sectors. Primary services include: real estate appraisal reports (narrative & form-type); real estate appraisal reviews (residential, multi-family and commercial); market studies & project feasibility analyses; expert witness & court testimony; economic & land use/demographic studies; site selection analyses, etc. Services performed throughout much of Southern California.
February 1982 to December 1992: Founding principal/owner of TIERRA WEST, Real Estate Appraisers & Consultants. Duties included preparation and review of real estate related appraisal report along with consulting services for most all types of real property to both the private and public sectors. Primary services included real estate appraisals (commercial, industrial, single & multi-family, acreage/subdivisions, etc.), market studies, project feasibility, highest and best use analysis, market data research and statistical analysis, expert witness testimony, appraisal review, etc. throughout Southern California.
January 1982 to January 1993: Founding principal/partner of TIERRA WEST Commercial Real Estate & Development Services of Hemet, California. Performed marketing and sales of investment grade properties including commercial, industrial and residential land along with leasing and property management services throughout the Inland Empire.
September 1977 to February 1982: Real estate appraiser and consultant with MAI member/firm in Salt Lake City, Utah. Assignments included appraisal and consulting services for numerous commercial/retail, office, industrial, special use & multi-family properties throughout the southwestern United States.
November 1977 to October 1981: Project Manager for real estate development company located in Salt Lake City, Utah. Primary responsibilities included management and implementation of real property acquisitions, zone changes, securing of entitlements, governmental approvals, land use planning, and oversight of infrastructure installation. Property types included primarily residential subdivisions, planned unit developments, multi-family and commercial projects. Additional activities included preparation of market research studies, land use analysis and management of property database throughout central Utah.
Guest Speaker:
Mr. Shumway has been engaged as a guest speaker by various professional organizations and community groups for presentations and seminars:
The Appraisal Institute:
Internet Seminar (1996 - Commerce, CA);
Southern California Market Trends (1998 - Ontario Convention Center, Ontario, CA)
The Internet & Useful Web Sites for Appraisers (1998 - Disney Land Hotel, Anaheim, CA)
International Right-of-way Association:
Valuation & Right-of-way Conference (1997 - California State Polytechnic University, Pomona, CA)
Other Engagements:
Various economic development symposiums hosted by the Valley Economic Development Corporation (VEDC)
Riverside County Economic Development Agency
Community Groups and Civic Organizations
Contributing Editor: Real Estate Appraisal, Copyright 2001 by Huber & Pivar
Data Base & Clearing House: During the eminent domain phase of Metropolitan Water District's $2.2 billion East Side Reservoir project south of Hemet, CA, our firm was engaged for research and support clearing house services which included compilation of sales and listings, zoning and general plan data, land use and development standards, general plan, demographics, infrastructure, soils and geo-technical data, FEMA zones, biological habitats, entitlements and other pertinent information. This data was utilized by numerous appraisers and consultants from both the Private and public sectors.
---
EXPERT WITNESS TESTIMONY
Expert witness testimony has been provided in both State and Federal Courts including Superior and bankruptcy Courts for a variety of clients. Expert witness testimony and representation has been performed in behalf of both plaintiffs and defendants within both the private and public sectors relative to eminent domain, dissolution of interests, specific non-performance, disclosure issues, fraud, bankruptcy & other litigation matters. Expert witness services have also been rendered for clients relative to property tax appeals. References available upon request.
---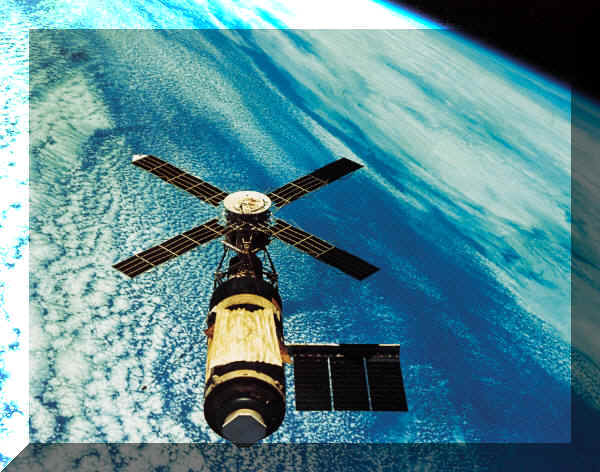 GEOGRAPHIC SERVICE AREAS
The majority of our current appraisal and consulting services are performed within the 5-county area of Southern California. While our primary service area includes Riverside and San Bernardino Counties along with North County San Diego, we regularly provide services within Orange and Los Angeles Counties as well. The geographic "hub" location of our corporate office in Hemet, CA allows us convenient access to a wide geographic area that includes coastal communities, mountainous regions, inland valleys and desert areas. As such, our valuation and consulting services include a wide range of land uses ranging from open space, agriculture and rural residential properties to suburban, resort and high-density urban environments. While valuation and consulting assignments have also been performed throughout the Western United States in such states as Arizona, California, Colorado, Idaho, Montana, Nevada, Oregon, Texas, Utah & Washington, state "Certified" real estate appraisal services are currently offered only within California.
---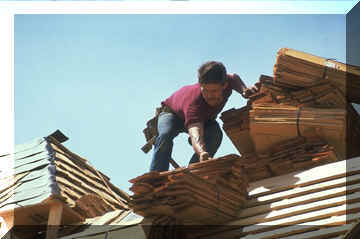 USE OF OUR SERVICES
Real property appraisal reports and related services have been utilized by clients for such purposes as mortgage financing, acquisitions and dispositions, estates, trusts, division or dissolution of interests, foreclosures, private mortgage insurance (PMI) removal, income tax and IRS issues, gifting and inheritance, eminent domain and condemnation, right-of-way, property tax appeals, development, feasibility analysis, market and rental studies, bond financing, general litigation, etc.
---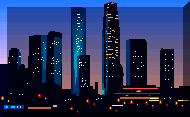 TYPES OF PROPERTY APPRAISED
Vacant Acreage: Inland valley, desert, mountain, beach front, farm land, orchards, ranches, state and federal lands including national parks, potential habitat areas for endangered species, reservoir acquisition, and acreage for virtually most all types of commercial, industrial, residential and special use properties.
Agriculture Properties: Appraisals and market studies have been prepared for a wide range of agricultural properties including vineyards, wineries, citrus groves (primarily orange and grapefruit), dryland farms (wheat, oats, barley, etc.), irrigated row and field crops, olive groves, date farms, pistachio and various nut and fruit groves, poultry ranches, commercial dairies, solar aqua fish farms and various specialty operations.
Commercial & Retail Properties: Existing and proposed single and multi-tenant general commercial and retail buildings, neighborhood and regional shopping centers, strip retail centers, power centers, mixed-use facilities, malls, etc.
Professional, Commercial & Medical Offices: Existing and proposed single and multi-tenant professional and commercial offices, medical office buildings, surgical centers, office condominiums (low and mid-rise facilities), etc.
Industrial, Manufacturing & Business Parks: Existing and proposed single and multi-tenant industrial buildings and business parks along with warehouse and distribution facilities, fabrication and factory complexes, research and development parks, manufacturing centers, recycling centers self-storage, etc.
Residential Properties: Existing and proposed single and multi-family residential units, manufactured housing, apartment complexes, condominiums and condominium conversions, planned unit developments and large-scale specific plans. Appraisals have been prepared for various tracts from the pre-entitlement phase through build-out and sale of completed product.
Special Use Properties: This category would include such properties as golf courses, tennis and racquetball facilities, resorts, boat slips, radio stations, movie theaters, nursing and convalescent hospitals, Alzheimer and assisted living facilities, ambulatory surgical centers, equestrian centers, RV and mobile home parks, mortuaries, churches, automotive repair centers, service stations, full-service car washes, food processing plants, financial institutions, restaurants, hotels, motels, private and public schools, government and public use buildings, environmentally sensitive properties with habitats for rare, threatened or endangered species, properties with cultural resources (pictographs, petroglyphs, shaman caves, milling stations, etc.).
---
PARTIAL LIST OF SELECTED CLIENTELE
Attorneys & Law Firms: Andersen, Goldberg & Waldron; Arias & Ozzello; Barton, Klugman & Oetting; Best, Best & Krieger, LLP; Holzka, Donahue & Nerlino; Greenberg Traurig, LLP; Latham & Watkins; Levinson, Miller, Jacobs & Phillips; Markman, Arcyznski, Hanson & King; McPeters, McAlearney, Shimoff & Hatt; Redwine and Sherrill; Sachse, James & Lopardo; Swan, Carpenter & Wallis; Thompson & Colgate; Thomas, Luebs & Mort; Wilson, Evan & Silver and others
Public Sector, Non-profit & Governmental: California State Department of Transportation (CalTrans), City of Hemet, City of Palm Springs, City of Riverside Redevelopment Agency, City of San Jacinto, Hemet Unified School District, Federal Deposit Insurance Corp. (FDIC), Federal Home Loan Mortgage Corp. (FHLMC), March Joint Powers Authority, Los Angeles Police Department, March Joint Powers Authority, Riverside School District, Redevelopment Agency of San Jacinto City, Resolution Trust Corp. (RTC), Riverside City Redevelopment Agency, Riverside County Department of Facilities Management, Riverside County Flood Control & Water Conservation District, Romoland School District, San Jacinto Unified School District, United States Department of the Interior, United States Small Business Administration (SBA), Valley Wide Parks & Recreation District and others
Utilities & Municipalities: Riverside County Flood Control & Water Conservation District, Eastern Municipal Water District, Lake Hemet Municipal Water District, Metropolitan Water District, San Bernardino City Municipal Water, Southern California Edison, Union Pacific & Santa Fe Railroad and others
Financial Institutions: Adobe Savings Bank, American Savings Bank, Bank of America, Bank of California, Bank of Hemet, Bank of Palm Springs, Bank of San Francisco, Bank of the West, Business Bank of California, Butte Community Bank, California Federal Savings, California State Bank, Citibank, Canyon National Bank, Citicorp Savings, Citizens Business Bank, City Federal Savings Bank, Coast Savings Bank, Chase Manhattan Bank, Downey Savings & Loan, El Dorado Bank, Executive Savings, First National Bank, First Nationwide Bank, First Union Bank, Frontier Bank, Glendale Federal Savings, Great American Bank, Habib Bank, Home Federal Savings, Independence Savings, Inland Empire National Bank, La Jolla Savings Bank, Nations Bank, North America Savings, Omni Bank, OnBank, Pacific Coast Savings, Pacific National Bank, Palm Desert National Bank, Palm Springs Savings Bank, Pan American Bank, Provident Federal Savings, Temecula Valley Bank, Sanwa Bank, Scripps Bank, Secure Savings, Southwest Bank, State Savings, Surety Federal Savings, Tokai Bank of California, Union Bank, United California Savings Bank, Universal Bank, Valley Bank, Valley Independent Bank, Wells Fargo Bank, Western Financial Savings Bank and others
Mortgage, Finance & Relocation Companies: American Mortgage Express, Corp., AVCO Financial, BancPlus Mortgage Corporation, BannCor Mortgage, Bancsmiths Mortgage Corporation, Boatman's Relocation, Cal Fed Mortgage, Comerica Mortgage Corporation, Commonwealth Capital Mortgage, Cendant Mobility, Countrywide Funding, Courtesy Funding, Fleet Mortgage, First Federal Mortgage, First Reliance of America, Headlands Mortgage Company, HomeComings Financial Network, Irwin Mortgage Corp., Legend Financial Group, Inc., Mical Mortgage, Inc., Mid-America Financial Services, National Home Mortgage, NationsBanc Mortgage, New West Mortgage, North American Financial, PCV Murcor, Pioneer Home Funding, Priority Financial, Temple Inland Mortgage, Trader's Mortgage, Tustin Thrift & Loan, Western Cities Mortgage and others.
Private Sector & Corporate: Agua Caliente Band of Cahuilla Indians, AMCAST Aerospace Products, Boston Safe Deposit & Trust Co., Cal Gas Corporation, Chicago Title Insurance Co., Coldwell Banker, Deloitte & Touche, E.F. Hutton, Farmers Insurance Group, Forecast Homes, Founders Title Group, Goodyear Corporation, Hemet Valley Hospital Foundation, Hope Trust Deed Company, Hughes Aircraft Corporation, Lockheed Corporation, Marshall Miller & Schroeder Investments, Corp., Merrill Lynch, Metro Theaters, Mitsubishi Cement Corporation, Pala Band of Mission Indians, Pepperdine University, Precision Aerotech, Inc., ROHR, Inc., Soboba Band of Luiseno Indians, Spartan Oil Corporation, Taco Bell, University of Redlands, Twentynine Palms Band of Mission Indians and others.
Appraisal Review: Appraisal review services have included both technical and field reviews that have been prepared for a variety of clientele including but not limited to: AppraisalBank; PCV Murcor; the Bank of Hemet; Omni Bank; Premier Commercial Bank; Wells Fargo Bank; U.S. Small Business Administration; New Century Mortgage; Hansen Loan Quality; FNIS-Appraisal Enhancement Services; BNC Mortgage, Inc.; Lender's Service, Inc.; CS Funding Group; TransUnion Settlement Solutions; US Property & Appraisal Services, Inc.; eAppraiseIT, LLC; Downey Savings; Marder & Associates, Inc.; RealLink and others. The Appraisal reviews have included use of the standardized FNMA 2000 review form along with narrative formats developed by Tierra West. The appraisal reviews typically address USPAP and FIRREA compliance, accuracy and reasonableness along with general competency and other criteria specifically requested by the client.
Government Insured (HUD/FHA): Presently the "approved" panel and appraiser roster as fee appraiser for valuation assignments pertaining to single and multi-family residential properties throughout the State of California.
---
TIERRA WEST
Appraisal & Land Use Dynamics, Inc.
Serving Southern California Since 1982
133 N. Buena Vista Street, Suite 4, Hemet, California 92543
Inland Empire: (951) 929-2345 · Desert & Beach: (760) 322-9322

TIERRA WEST Appraisal Home

We shall never forget those who gave all
---
Updated 07/10/10 by DBS