Appraisal & Land Use Dynamics, Inc.
---
Real Estate Appraisal · Feasibility & Market Studies · Forensic Appraisal Reviews
Expert Witness & Litigation Support · Fractional Interests · Right-of-way · Eminent Domain
---
Residential, Commercial, Industrial, Office, Multi-family, Vacant Land, Subdivision, Special Use Properties
Property Diagnostic Review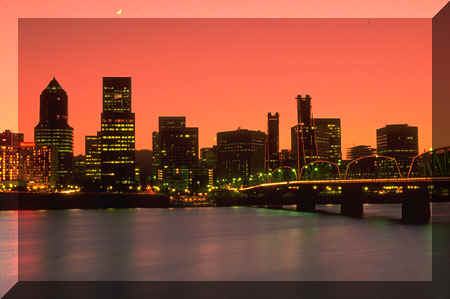 Keeping Your Real Estate Investment Healthy
---
In order for property owners to keep pace with Southern California's dynamic marketplace, like any investment such as a stock portfolio, a real estate investment needs to be continuously monitored in order to optimize performance. Utilizing a professional and qualified real estate consultant can help by:
Analyzing leasing and marketing strategies;
Evaluating space needs for tenant;
Researching market rent and occupancy levels;
Analyzing competing facilities; and
Addressing concerns regarding escalating operating costs and lost revenues, etc.
Traditionally, property owners would need to hire a number of consultants to perform a comprehensive real estate analysis in order to adequately cover all these elements. However, without a unified approach, the multi-directional findings and recommendations but multiple consultants may often times be confusing and even conflicting.
However, with expertise in real estate sales, leasing and property management, appraisal and market analysis, land use and feasibility studies, construction and development, TIERRA WEST has the resources and background to provide a reliable property diagnostic review. Through a comprehensive evaluation of property operations, management, market positioning, etc., we can help to optimize the performance of your real estate investment. By providing the underlying framework for workable solutions specific to your property, the TIERRA WEST Property Diagnostic Review can become an integral part in the success of your investment An overview of the TIERRA WEST Property Diagnostic includes the following:
The initial property profile, property inspection and site review;
Development of an outline plan specific to your property;
Performing the research, analysis and diagnostic overview;
Benchmarking the results and comparing/contrasting market dynamics;
Documenting the results and formulation of recommendations; and
Providing the property owner with an implementation strategy.
In essence, this second-generation property diagnostic review can provide investment property owners with workable solutions to a complex issues.. This proprietary service is offered exclusively by TIERRA WEST to our clients on a flat fee basis. The service is performed in three phase process.
PHASE I - Property Profile & Comparative Summary: The initial property review and market profile is a survey and analysis of the subject property as it relates to it's competitive market area. This segment of the analysis includes pertinent information relative to competing facilities such as prevailing market rent levels, capitalization rates, occupancy trends, comparative operating cost data, tenant incentive offerings, marketing strategies, pending projects, etc.
PHASE II - The Analysis & Diagnostic Review: If the initial review warrants moving forward, the full diagnostic commences with a pre-approved work plan and schedule. It includes identification of areas to be refined, modified or developed. This would include analysis and evaluation of the following:
Current and historical management techniques including invoicing and collections;
Marketing and advertising techniques;
Analysis of lease agreements and escalations;
Operating budgets for maintenance, repairs and replacement reserves;
Preventive maintenance and building automation concepts;
Security and safety elements;
Tenant improvement allowances;
Common area features and property image, etc.
PHASE III - The Diagnostic Report: This document summarizes the findings and recommendations for implementation. The report becomes the framework for implementing recommended changes, and is also a valuable reference tool for future diagnostics.
With such a tool, TIERRA WEST can provide property owners with a valuable resource that will help to keep their real estate investments at peak performance levels . . . and, ahead of the competition!
---

TIERRA WEST Appraisal & Land Use Dynamics, Inc.
Order an On-line Property Diagnostic Review

TIERRA WEST Commercial Real Estate & Development Services
---
TIERRA WEST
Appraisal & Land Use Dynamics, Inc.
Serving Southern California Since 1982
133 N. Buena Vista Street., Suite #4, Hemet, CA 92543
Inland Empire: (951) 929-2345 / Desert & Beach: (760) 322-9322
Fax: (951) 658-9593
D. Brian Shumway, Pres-CEO
E-Mail:
bshumway@tierrawest.com

TIERRA WEST Home Page
---
Revised: March 02, 2010 by DBS